It is miserably hot around here and we haven't had a drop of rain in days so I am very thankful to whoever invented the air conditioner and Pinterest. Those two things have kept me pretty occupied and happy. I spent today in my (air-conditioned) classroom sorting through things I inherited from former teachers. I have also been doing some major organization of my own things because of my inspirational blog stalking sessions. I can't wait to share some of the great finds and ideas I have incorporated.
Penny from Superlative Science awards us the Lovely Blog Award! We were pretty darn excited to get this (I think I sent a text to my "blog partner people" at 11:00 at night to let them know).
Anyway you should go over to check her awesome blog out. Anyone who names their bright green chameleon Forest Gump is awesome in my eyes :)
So now, I get to pass it on to others. Once you receive the award, you must follow 3 rules:
1. Follow the person that gave you the award
2. Link back to the person that gave you the award
3. Pass the award on to 15 new bloggers
Here are the blogs that we are passing this award on to!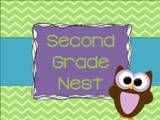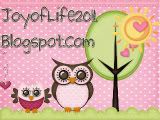 Last but not least,
www.Bedfordloveandteaching.blogspot.com
(whose button I couldn't get to work!)