First, I had to share a few pics of our service project that we do every year. We collect household items to build a basket for a local organization called Generations. The basket is donated to an individual who is struggling with affording the basic necessities. When I told them all about it, one of my kiddos said that he was going to use his own money to buy things for the basket. They were so proud of the final result... you can tell by the looks on their faces. Such sweet kids!
We had a great Christmas this year in our room. So much fun and so many cute activities. It's great when you can have fun AND still be learning all of those Common Core Standards at the same time! Our elf on the shelf "Bella" came and visited the first grade classrooms. The kids caught her here one morning...
We did so much learning with Bella and the kids loved her. She was in our rooms for 9 days. Each day the kids wrote about what she was and we sequenced her adventures. There are tons of great
products on TpT
to make your elf on the shelf a learning experience!
Finally, our Sweet Sensations Giveaway was so much fun! Bren from The Teacher Diaries was our winner! She got all this....
Click on her button to go check out her cute blog (it's snowing over at her blog...so cute).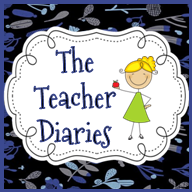 Leave a comment with your "sweetest" Christmas activity/tradition at school or home and I will pick a luck winner to receive my Sweet Sentences packet! Click here to go check it out at TpT!
Merry Christmas Eve!
Stephany